Bondage Videos, Bondage DVD's

Bondage Video Streaming, Bondage Downloadable Clips, Bondage Pictures

Pretty Women Inescapably Bound and Gagged!!

Tight Rope Bondage, Mouthfilling Gags, Full Nudity, Streetclothes

Pantyhose, Barefeet, REAL WOMEN IN REAL BONDAGE!!!


This site contains depictions of female bondage, bondage pictures and videos of bedroom bondage, extreme bondage, bondage fetishes including photo and video stories of beautiful women, nude and clothed, bound and gagged, hogtied, and pantyhose bondage. No bondage web site would be complete without photos, video clips, streaming video and DVDs for sale of gorgeous women squirming and Mmmphhing in tight, inescapable rope bondage with mouth filling gags.
I am at least 18 years of age and I am familiar with all laws in my area that pertain to my right to receive and view adult-oriented material and further understand that this site contains full nudity. I have the legal right to view adult-oriented material and dominicwolfe.com has the legal right to transmit this material to me. By entering this site I have released the providers, owners, and/or creators of this site from any and all liability which may arise. This material is for my private use only and I agree not to redistribute or retransmit this material in any way. All depictions in this website are portrayed by consenting adults performing in the realm of fantasy role-play and sensual play for entertainment and/or educational purposes. Dominicwolfe.com reserves the rights to any and all content in this website. Bookmarking to a page on this site whereby the warning page is by-passed shall constitute an implicit acceptance of the foregoing terms herein set forth. If you agree with all of the aforementioned you may press ENTER below.
Enter only if you agree and comply with the above statements You must be 18 years or older to enter this site!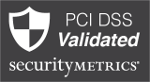 18 U.S.C. 2257 Record-Keeping Requirements Compliance Statement
Credit cards will be billed as: Bondgroup LTD.Transaction currency will be in United States Dollars. For billing questions or customer service please e-mail: domwolfe@aol.com or call 760.521.9363. For questions on refunds see our refund policy below.Consumer Data Privacy Policy: Dominic Wolfe Enterprises, Inc. does not share, sell, distribute, re-distribute, transfer, or convey any customer information to any other company, or individual for any reason what-so-ever. All sales are processed on a cold fusion, secure server and all records are deleted after each transaction has been posted. If you have any questions about our Consumer Privacy Policy please e-mail Dominic Wolfe directly at: domwolfe@aol.com If you have any questions in regards to any of the following: The goods and services being offered on this site, how your credit card will be billed, our refund policy, the transaction currency, our legal restrictions, our Consumer Data Privacy Policy, or our Secure Method for the Transmission of Payment Data please e-mail Dominic Wolfe at domwolfe@aol.com.
Refund Policy: If you have a legitimate request for a refund please forward via e-mail your electronic receipt of purchase that is sent to all customers who purchase any product to: domwolfe@aol.com with an explanation of your refund request......thank you.